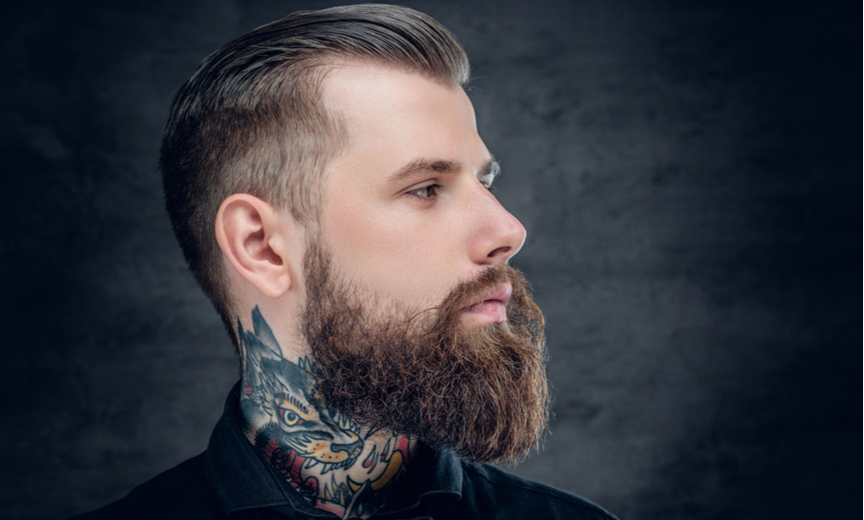 The Beard Club (not to be confused with the Australian "The Beard Club") is an American & Canadian premium beard care online retailer company that offers a wide range of high-quality products designed to help men achieve and maintain their best-looking beard. From beard oils and balms to shampoos and combs, The Beard Club has a range of items to help men keep their facial hair looking its best. Additionally, they have a rewards program that incentivises members for taking care of their facial hair.
The Beard Club isn't just a company that sells beard care products. They offer a highly personalised experience, with a quiz on their website that customises products for each individual based on their quiz results.
The rewards program
The Beard Club program utilises a points model, where members earn 1 point per dollar spent. After members earn 100 points, they earn a $10 discount which is applied at checkout on their next or a future purchase. Additionally, there are three tiers (Silver, Gold, and Platinum) which are labelled as 'VIP Benefits' where at each tier, members earn additional benefits. Within the loyalty program is also a referral program (see Benefits section), where members can earn additional reward.
Benefits
Despite The Beard Club operating solely online, their rewards program is quite fleshed out. To earn a $10 discount takes just 100 points ($100 spend) to earn, and in addition, to make this even easier for members, there are various non-transactional tasks where members can earn additional bonus points. These include:
5 points each for following or liking on Instagram, YouTube and Facebook (15 bonus points in total)
25 points for reviewing a product
50 bonus points for your birthday
100 points for making four purchases
Additionally, The Beard Club utilise the endowed progress effect, whereby, just by signing up, members receive 15 points (the equivalent of $15 spend).
The Beard Club Rewards' tiers (labelled as 'VIP Benefits') are an interesting element to this program. Each tier has specific benefits (see below), however, the tiers are incredibly easy to achieve. Members begin at the silver tier which grants them their initial benefits, but after just one purchase, members move into the gold tier. At gold, members receive a punch card which unlocks them $10 as well the punch card whereby after three more purchases they earn platinum status. Whilst this gold tier is valuable for members, it is overly complex. All benefits are unlocked at platinum, which is achieved after just four purchases in total. For members, the ease of tier progression is certainly a perk of the program.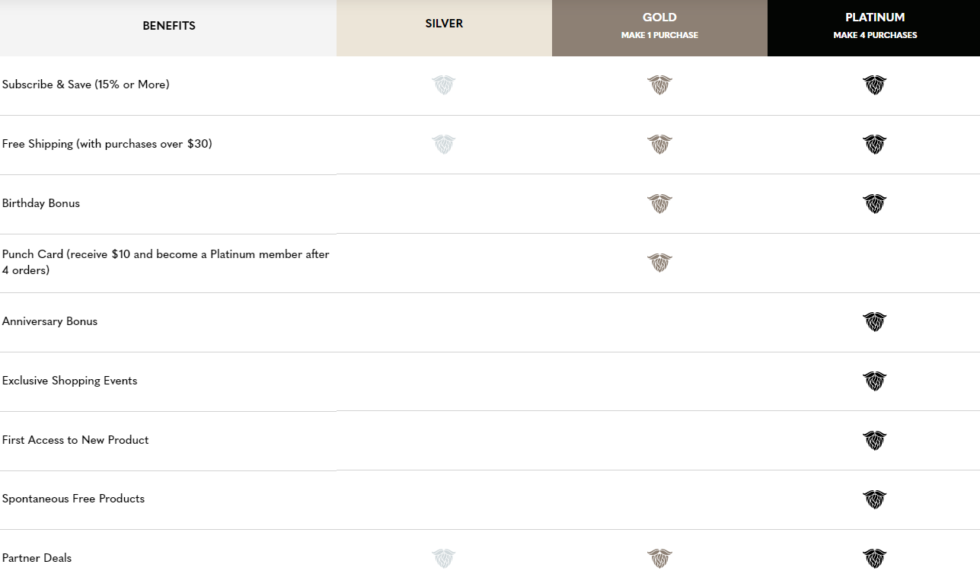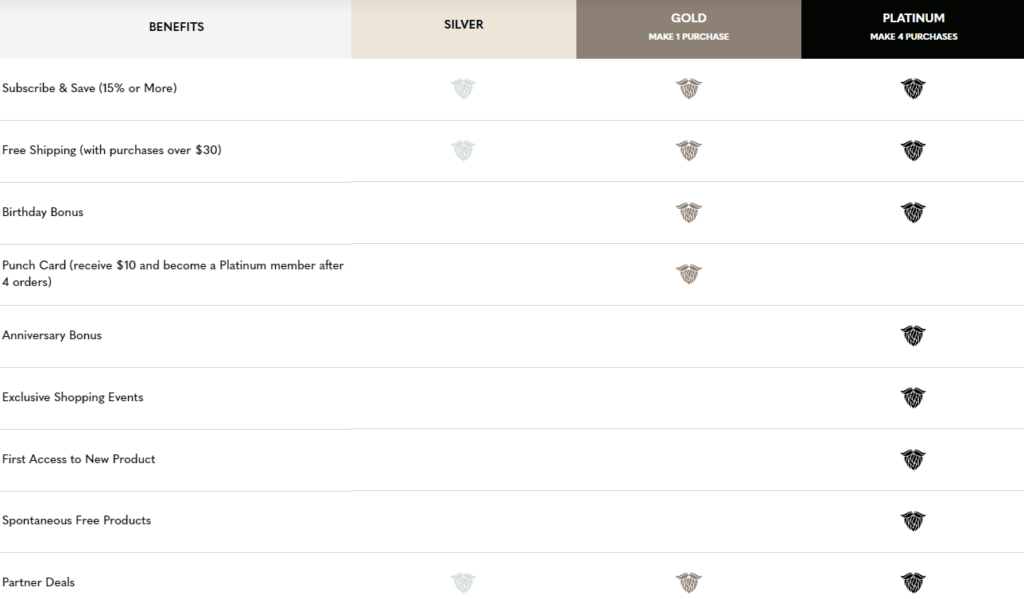 The referral in the program is also a great incentive for members to join. Members can refer their friends to the Beard Club Rewards program whereby, friends receive $10 off on their first order of $30+, whilst members get $10 for each successful referral. Again, this is a super simple way for members to get big rewards.
In need of a trim?
Whilst the rewards program is full of features, benefits and additional value that incentive members to not only join, but actively participate, in the Beard Club Rewards program, there are some considerations. Considerations include:
Ease of achievement

: The $10 discount is very easy to achieve, tiers are unlocked with relative ease, and members can earn all the benefits within just a few purchases. Presumably, the logic behind this is that due to the nicheness of the market, members are probably not going to be making too many purchases annually. This is great for members, as it's easy for them to progress up tiers, but from a business perspective, this could probably be rejigged.

Overcomplicated design

: The program whilst overall is well-designed and hugely beneficial for members looking to maintain and grow a good beard, it could probably be simplified. Considering the low threshold for tiers, and how many benefits are spread out across the tiers, The Beard Club could simplify these benefits and have most of them available for all members, and reverting to a simpler model with just the points system. Considering the business is entirely online, it also doesn't need such a complex model when members are only transacting online.
Despite its flaws such as being overly complex, the program is very valuable for members and is definitely a great program for those interested in beard care to join. The program truly values it's members providing them with tons of benefits and rewards which are easy to unlock.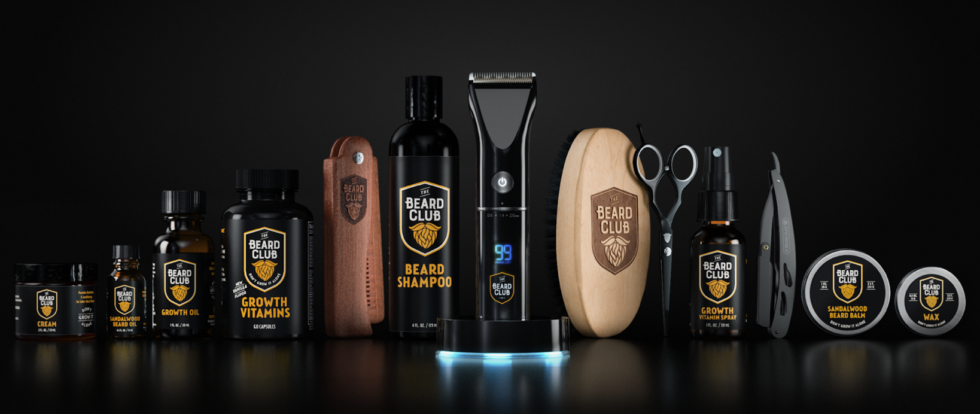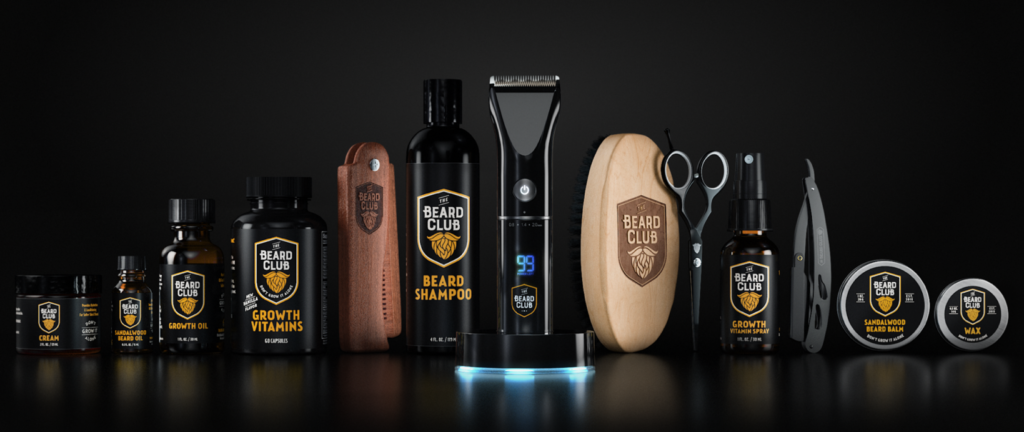 Bringing Beard-om to the World?
The Beard Shop aims to expand globally, but currently only delivers to the US and Canada. Whether they do bring beard-om to the world is yet to be seen, but what will certainly be interesting is that if they do expand globally, their loyalty program may need to adjust to such international markets. Exploring regions like Asia will mean having to readjust their loyalty program to adapt to a different environment where loyalty programs operate differently.
When developing a loyalty program into global markets, it is important for brands to consider how they would adjust to different loyalty markets effectively.
In summary, whilst the Beard Club Rewards program may need a trim to avoid being overly complex, the Beard Club Rewards program offers value to beard lovers by providing various ways to earn points and exclusive rewards, making it a worthwhile program to join for those looking to enhance their grooming experience.
Looking for loyalty consulting services to help you?
Our loyalty consultants have helped over 100 brands all around the world take the steps to design the best loyalty programs, as well as implement and operate them in order for them to come to life. Want to find out more? Contact us to learn more about what we can do for your business with our proven loyalty services and talk with our loyalty consultants to understand how to create the perfect loyalty program strategy for your business.