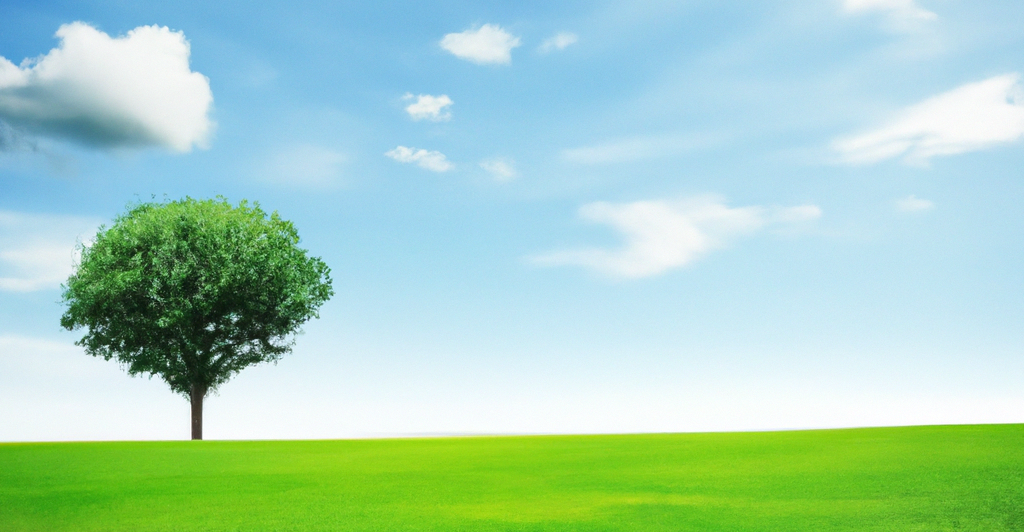 Can you be rewarded for getting high? Apparently so! There are a growing number of cannabis dispensary loyalty programs developing across the United States as the U.S. continues to legalise cannabis. Currently 21 states (and the District of Columbia – Washington, D.C) have legalised recreational use for adults 21 years and older – while 37 states have legal medical marijuana programs. With this, cannabis dispensaries have begun to tap into the loyalty world, developing their own loyalty programs. The real questions are:
How effective are these programs?
Do you really need a loyalty program for stoners?
The effectiveness of existing cannabis dispensary loyalty programs
Various dispensaries have successfully implemented a desirable and effective loyalty program. However, others have struggled to create a program that creates genuine value for both the customer and the business.
Several approaches to cannabis dispensary loyalty programs are listed below, with varying levels of desirability.
Notable cannabis dispensary loyalty programs
Some dispensaries have implemented some valuable and effective loyalty programs. Some of these examples include:
Native Roots' Loyalty Club:


o The program uses a points currency framework where members earn 1 point per dollar spend.
o Points are redeemed for discounts, with a large 20% discount redemption available from as little as 100 points.
o Additional perks include a birthday treat, entry into a monthly lottery, personalised promotions through text messages and other fun perks.
o The program also gives away tickets to music venues such as The Fillmore, The Summit or the Belly Up if members send texts to a number.
LivWell Rewards:
o The program uses a points currency framework where members earn 1 point per dollar spend.
o Points are redeemed for $5 of rewards credit available for use on any purchase after reaching 100 points.
o Additionally, members receive a $10 birthday rewards credit, discounts on pre-weigh flower every day, and members-only special offers.
Clear Choice Cannabis' VIP:
o The program uses a points currency framework where members earn 1 point per dollar spend.
o After 100 points has been reached, they can be redeemed for up to 25% off an entire purchase.
o Members additionally receive special promotions that are only available to loyalty members.
Velvet Cannabis' 'The Velvet Rope':
o The program uses a points currency framework where members earn 1 point per dollar spend, as well as additionally incorporating tiers. Members points also determine their tier.
o Points are redeemed for tier-based rewards such as large discounts up to 50% off.
o Additional perks include personalised discounts based on the products that members frequently purchase, and early communications when rare/exclusive strains come in stock.
o There is also the 'Velvet Rope Syndicate', a referral initiative where members can earn a whopping $50 in store credit for every friend they refer to the program (with the friend also receiving $25) just for signing up to the program.
Cannabis dispensary loyalty programs that need work
Other dispensaries offering a loyalty program to their cannabis-smoking customers have not been effective in their loyalty program approach. Some of these examples include:
Greenside Recreational VIP:


o The program uses a stamp currency framework based on visitation, where members earn stamps per visit.
o Upon their initial visit after registering, members are entitled to a 10 percent discount on a retail-priced item.
o Every fifth visit they receive this same reward.
o This program offers no other perks, and the discount's value is relatively insignificant. There are no drivers to encourage incremental spend or actions (i.e., they can make four visits with minimal spend to qualify for a 10 percent discount on a higher-priced item.)

MedMen:


o The program follows a membership benefits framework, where members receive benefits for registering to become a member.
o This program is based solely on exclusive deals delivered to your phone.
o Whilst some of these deals and rewards are nice, there is no reward for continual spend and the program lacks any real incentive to transact with MedMen.
o The rewards that MedMen send to members are essentially rewarding members who may not be loyal at all – removing the point of a loyalty program to begin with.
Apothecary Farms Loyalty Program:
o The program uses a points currency framework where members earn 1 point per dollar spend.
o This program is based solely on exclusive deals delivered to your phone.
o Points can be redeemed for 'Apothecary Farms swag'.
o Although the program itself is not terrible, it suffers from poor communication, and the choice of rewards in the form of brand swag rather than store vouchers/credit or discounts may not be the best fit for all members, especially those who have no particular affinity for the brand.
o Considering they aren't widely known, a voucher at this stage would be a better reward.
o If the brand were more widely recognised, the swag might be a desirable option for members to rep.
What makes a loyalty program effective for cannabis dispensaries?
A loyalty program should possess several key characteristics to make them worthwhile for cannabis dispensaries to implement. They need to be personalised and simple for the member, and need to be designed to drive purchase and visitation frequency, and incremental spend.
A thoroughly designed loyalty program improves the likelihood of cannabis dispensaries gaining a competitive advantage over their competitors, which is particularly important in such a niche market.
Would a loyalty program be suitable for a cannabis dispensary?
It's important to note that loyalty programs are not a one-size-fits-all solution for businesses. What works for one cannabis dispensary may not work for another. However, there are potential benefits to introducing a loyalty program in the cannabis dispensary, including: increased customer retention, acquisition, drive sales, and collect data on consumer behaviour.
Research into the suitability of cannabis dispensary loyalty programs shows that loyalty members spend significantly more than non-members, even if they make no redemptions. Research also found that after 12 months, non-members accounted for more than half of the total transactions, but only contributed 5.8% of total revenue at the studied retailer.
Whilst the possible benefits are clear, as with every loyalty program, it must be designed and implemented effectively to be successful.
Considerations
There are some unique considerations that dispensaries should keep in mind when designing and implementing a loyalty program.
Laws and regulations – Depending on the specific laws and regulations in the dispensary's location, there may be legal and regulatory considerations for implementing a loyalty program in the cannabis industry. Dispensaries should consult with legal and compliance professionals to ensure that any loyalty program complies with all relevant laws and regulations.
Branding and messaging – The branding and messaging of the loyalty program should be carefully considered to ensure that it aligns with the dispensary's overall brand identity and messaging, whilst ensuring it is being compliant, following laws and regulations.
High on loyalty
While some programs have been effective in incentivising customers to continue purchasing from a dispensary, others have struggled to create genuine value for both the business and the customer. A well-designed loyalty program that is personalised, simple, and incentivises purchase and visitation frequency, can give cannabis dispensaries a competitive advantage over their competitors.
There is definitely an opportunity for cannabis dispensaries to implement a loyalty program, particularly with the rise of cannabis dispensaries in the U.S (and slowly across other parts of the world). These programs, however, must be designed and implemented to be effective. The implementation of an effective loyalty program can result in loyal customers who are "high on loyalty" and continue to choose a dispensary over its competitors.
Blazing new trails
Cannabis dispensaries are beginning to recognise the importance of loyalty programs in their ability retain existing clientele, as well as attract new customers and sales. However, many dispensaries such as those listed prior, are offering traditional points-based programs or simple programs without thinking outside the box. Here are some ideas for the future that cannabis dispensaries could consider for their loyalty programs:
Partnerships with snack suppliers: Cannabis and snacks/food have always been a perfect combination, and partnering with snack suppliers could be a fun way to reward loyal customers for a behaviour that is extremely relevant. For example, dispensaries could partner with local food trucks to offer exclusive discounts or even provide free snacks on special occasions. This partnership can be a win-win situation for both the dispensary and the food truck, as they could cross-promote their businesses.
Digital games: Adding digital games to the loyalty program can make it more engaging and enjoyable for customers. Dispensaries could offer games that customers can play to earn extra points or redeem exclusive rewards. For instance, dispensaries could create a spin-the-wheel game or offer a 'trippy treasure hunt' where customers can find clues hidden around the store to win prizes.
Competitions: Competitions are an excellent way to engage customers and create a buzz around the dispensary. Dispensaries could host competitions on social media platforms such as Instagram, where customers can upload their photos or videos with the dispensary's products to enter the competition. The winner could receive a prize.
Exclusive Events: Hosting exclusive events for loyal customers can be an exciting way to reward them for their patronage. Dispensaries could organise events such as cannabis smoke sessions, educational seminars on marijuana and medicinal marijuana, or even private music concerts.
Personalised Gifts: Personalised gifts can make customers feel appreciated and valued. Dispensaries could offer personalised merchandise, such as customised rolling papers or pipes, to loyal customers. A culture of surprise and delight could be implemented at a dispensary, whereby staff are given an amount of credit or other gifts that they can provide to customers as they see fit.
By implementing unique ideas such as these, dispensaries can more genuinely provide value to their customers, and create a more enjoyable and engaging experience. This would increase the value of loyalty programs in the cannabis dispensary sphere.
There are plenty of new trails to be blazed for cannabis dispensaries and a loyalty program can bring these to light.