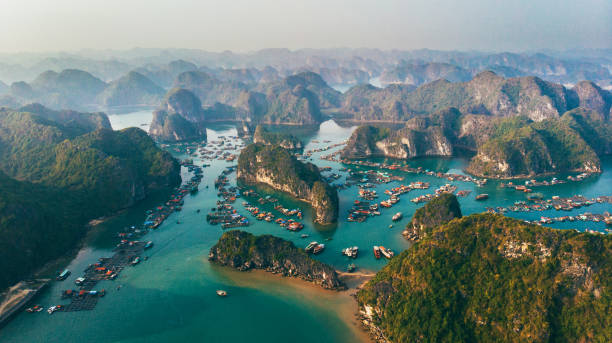 Southeast Asia is a diverse region with over 650 million people, and its loyalty program landscape is just as varied. From traditional standard point-based loyalty programs to innovative new loyalty models and features of loyalty programs , there is something for all consumers in Southeast Asia.
Southeast Asia, geographically situated south of mainland China, east of the Indian subcontinent, and north-west of Australia, encompasses thirteen distinct countries: Brunei, Cambodia, East Timor, Indonesia, Laos, Malaysia, Myanmar, the Philippines, Singapore, Thailand, and Vietnam. Each country has its own culture and characteristics that vary.
Southeast Asia's loyalty landscape
For businesses seeking to establish loyalty programs in Southeast Asia, it is crucial to comprehend the market's unique characteristics. The profound influence of religion, culture, and history on this region shapes consumer behaviours and expectations.
Southeast Asia boasts a dynamic consumer base, with a staggering 75% of its population under the age of 45. This youthful demographic, characterised by tech-savviness and a growing appetite for personalised experiences, presents a prime opportunity for businesses to tap into the region's vibrant market through effective loyalty programs. Loyalty programs in Southeast Asia are becoming increasingly popular due to greater adoption of the internet, social media usage and e-commerce shopping.
To design a suitable loyalty program and fully comprehend the loyalty landscape in Southeast Asia, businesses must understand consumers in the region, grasp successful loyalty programs in the area, and identify the overarching themes across programs in the region.
The savvy Southeast Asian consumer
To gain a profound understanding of how loyalty programs operate in Southeast Asia, it is essential to delve into the intricate nuances of the Southeast Asian consumer that significantly influence their choices and actions.
Online shoppers galore
Southeast Asia is undeniably becoming a hub of digital commerce. The Southeast Asian online shopping community has been experiencing explosive growth, with numbers climbing from less than 300 million just a few years ago – to now over 350 million users, and predicted to hit 380 million by 2026. This represents 85% of the region's internet population now making online purchases.
Since becoming one of the world's most connected regions, consumers have embraced new habits around online discovery, product assessment, and making purchases. Retail ecommerce sales in Southeast Asia are projected to grow by another 18.6% by the end of 2023 (contrasted to 2022).
Loyalty programs must address this by ensuring the program operates both in-person and online, and fully captures the mass of online shoppers to join and engage in the loyalty program.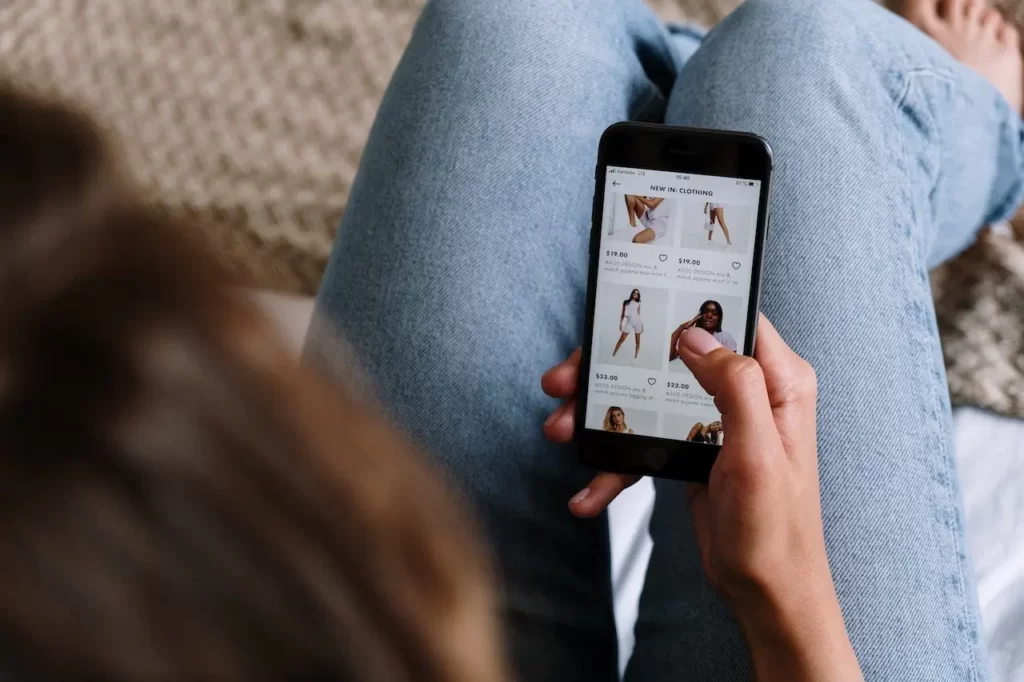 Tech, Tech and Fintech!
Southeast Asia's digital transformation is not confined to e-commerce alone. Fintech, online learning, and healthcare industries have witnessed substantial growth as Southeast Asian consumers embrace digital channels.
Furthermore, Southeast Asia has seen comparatively higher adoption of digital wallets, cryptocurrency and non-fungible tokens than the likes of China, USA, Europe and Japan. Research by Meta and Bain & Company also found that seven out of ten respondents in Southeast Asia have tried metaverse-related tech in the past year.
This massive tech growth market calls for loyalty programs that resonate with these digitally immersed consumers. Growing industries such as fintech need loyalty programs to maintain this growth and keep up with consumer trends, whilst the growth of crypto in the region highlights the opportunity for brands to experiment with cryptocurrency and web3 concepts with their loyalty programs.
Social media discovery
Social media is now accounting for almost half of online discovery, with social media videos being the fastest-growing source for online discovery in this region. Social media videos in particular – with the emergence of Tik-Toks and Reels – have grown significantly as a source of discovery for brands and their loyalty programs alike.
Social media is a powerful tool that can help businesses of all sizes reach and engage with their target audience. Because social media usage is high, businesses need to ensure that their loyalty program is prominent on social channels. Loyalty programs in the region need to be socially integrated, and incorporate social and fun elements to keep consumers in this region engaged.
Experimentation and value-consciousness are top consumer behaviours
According to the Global Survey of Corporate Social Responsibility and Sustainability, 53% of Southeast Asian shoppers are switching to new brands constantly. Additionally, online shoppers are expanding their horizons by exploring multiple online platforms in pursuit of better value and product options. This shift towards value-consciousness might be influenced by increasing prices driven by macroeconomic challenges.
Whilst loyalty programs are favoured in this region, it's clear that consumers are difficult to actually keep loyal, highlighting the ultra-importance of an effective loyalty program.
Loyalty programs must target value-conscious consumers and these consumers who are trying new brands constantly and provide programs with sufficient value that will keep them brand loyal and less inclined to try new brands.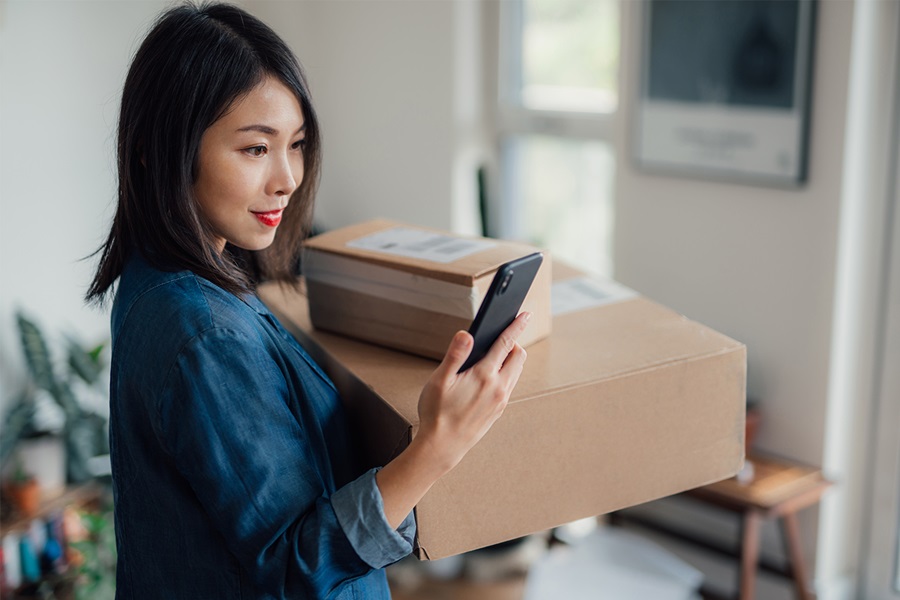 Sustainability – the Southeast Asian way
Southeast Asian consumers value sustainability and social responsibility, with 92% expressing a willingness to pay more for products that align with these principles. Furthermore, global surveys report 80% of Southeast Asians prefer to buy from companies that invest in lessening their negative social and environmental impact.
To cater to the conscious consumer, businesses need to ensure that the design of the loyalty program reinforces sustainable practices.
For example, IKEA has transformed its Bang Yai store into a circular shop, allowing customers to sell pre-owned home furnishings, purchase discounted second-hand IKEA furniture, and exchange recyclable waste for IKEA Family Points. This initiative encourages the extension of material and product lifespan through sharing, reusing, refurbishing, and recycling.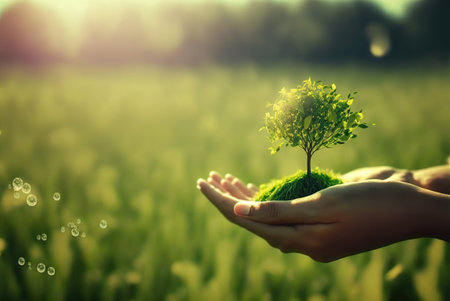 Personalisation is important
Each Southeast Asian country has its own culture, with various sub-cultures within.
Given the diverse nature of cultures, and sub-cultures, businesses need to place particular importance on ensuring that they can personalise the experience to the individual. Through data collection and usage, loyalty programs can segment their consumer base and personalise each diverse individual accordingly.
Examples of Loyalty Programs in Southeast Asia
GrabRewards by Grab
GrabRewards is the largest loyalty programme in Southeast Asia which is provided by Grab – a self-described 'all-in-one' platform that provides services such as food delivery, ride services, and financial services. Members earn points across Grab services, including transport, delivery (food, parcel and grocery) and digital wallet payments across thousands of participating merchants. There are also tiers, where members unlock more exclusive rewards and benefits – such as priority allocation for Grab rides and monthly GrabRewards deals.
GrabRewards plays directly into the tech savvy and online-shopper based Southeast Asian consumers, with an online GrabRewards catalogue for members to redeem their rewards.
'The 1' by Central Group
The Central Group is a conglomerate based in Thailand, with interests in multiple industries such as retail, real estate, hospitality, and food.
'The 1' was first established in 2006 as a membership program but has evolved into a digital lifestyle platform that leverages big data, technology, and customer relationship management to connect customers with business units and partners. 'The 1' allows members to convert their points into e-cash coupons and incorporates makes the mundane fun by implementing gamification features via the 'The 1 Mission' feature – where members can participate in addictive and interactive challenges refreshed on a weekly basis that unlock a digital badge and points when complete.
Central Group's loyalty program, 'The 1' is a great example of how businesses can adapt their loyalty programs to meet the needs of Southeast Asian consumers. The program is tailored to the region's tech-savvy, value-conscious, and online shopping population by providing value, catering to online shoppers and incorporating gamification to make the program more engaging and fun.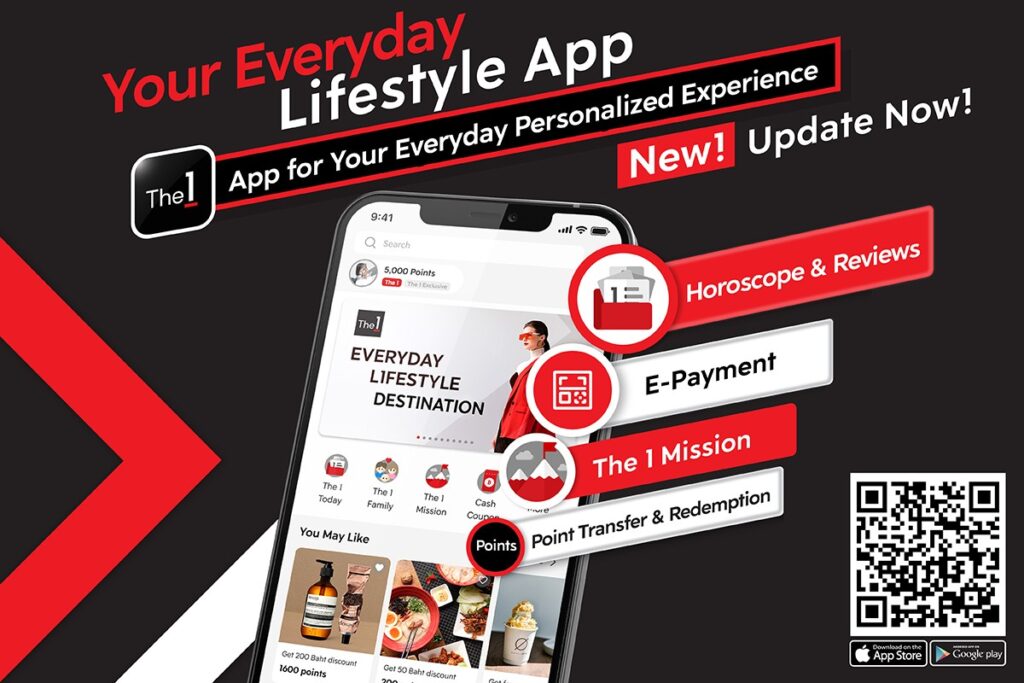 AirAsia Rewards
AirAsia is a Malaysian multinational low-cost airline which operates across more than 165 destinations.
AirAsia rewards regular flyers through its AirAsia rewards program (formerly AirAsia BIG) which is a hybrid of a points program and status tiers program.
In 2023, AirAsia have tapped heavily into expanding their social media presence, digitally transforming their AirAsia airline content on Instagram and Tik-Tok to provide the latest travel tips, deals (such as free seats), new destinations to explore, and travel content. This promotes the loyalty program to appeal directly to wanderlust seekers on the one space, whilst utilising social media to grow both the brand and the awareness of the program.


The Coffee Club Thailand
The Coffee Club Thailand is a digital wallet and loyalty app created by Minor International PCL, one of the largest hospitality, restaurant, and lifestyle companies in the Asia Pacific region.
The app offers a point-based loyalty reward system and a digital wallet that allows users to pay instantly at Coffee Club outlets using digital cash or earned loyalty points. Members also receive exclusive custom offers, birthday privileges, and premium gifts. The Coffee Club heavily focuses on personalising the user experience for every Coffee Club Rewards member to suit their Southeast Asian consumers. For example, the Coffee Club personalise offers to specific segments based on their custom attributes and purchase events. Loyalty members receive messaging specific to wherever they happen to be in their journey with the program.
Overarching themes of Southeast Asia Loyalty Programs
Use of technology and gamification
Many loyalty programs in the region are embracing digital technologies, including mobile apps and online platforms, to engage tech-savvy consumers. Meanwhile, gamification is a prominent element across various loyalty programs in the region.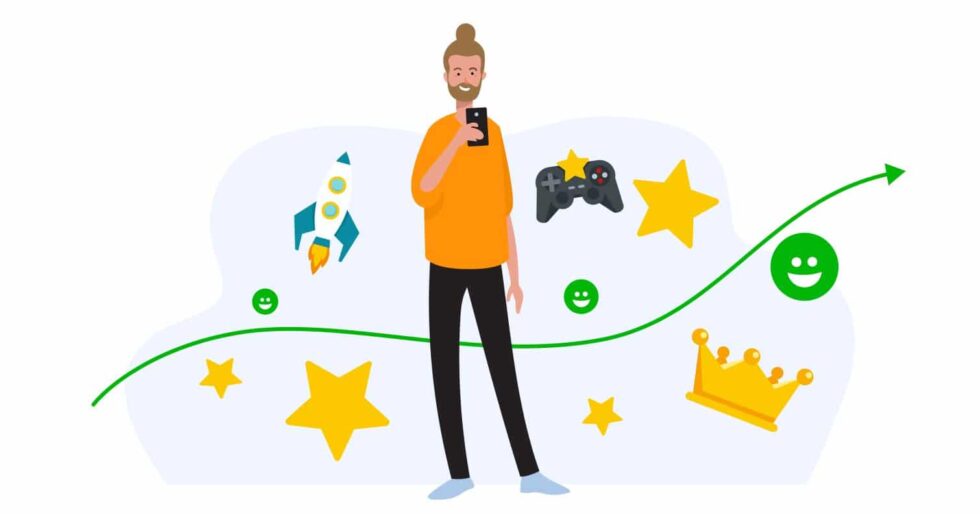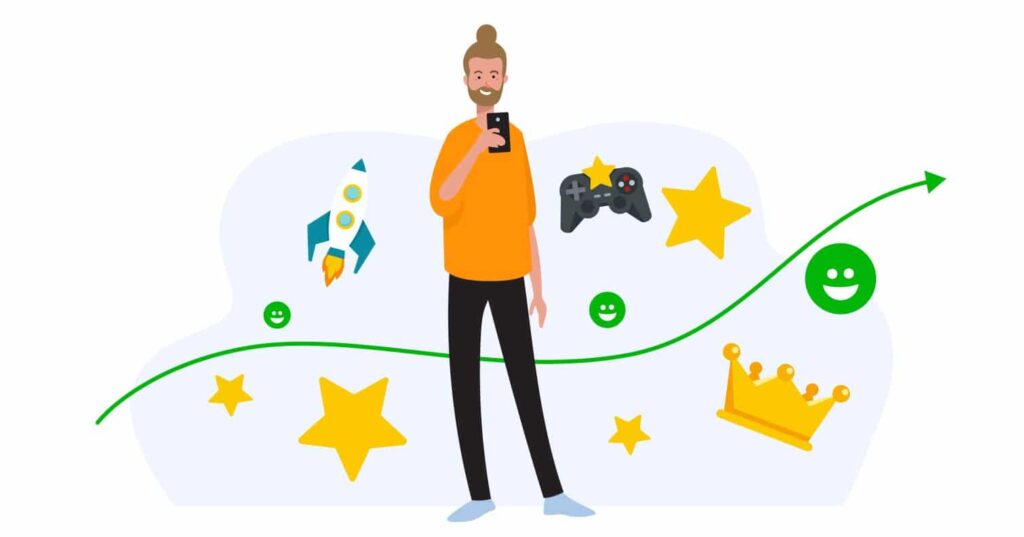 Personalisation
Southeast Asian consumers value personalisation, and this is reflected as an overarching theme in successful loyalty programs in the region.
Value for money
Value for money is another significant theme in Southeast Asian loyalty programs, as they strive to appeal to money-conscious and value-driven consumers.
Social media integration
Social media integration is becoming more and more prevalent in how loyalty programs are communicated and how loyalty program awareness is grown in the region. Many brands like AirAsia, have their own social media accounts which are central to communicating the program and bringing it into the 21st century.
Convenience
Lastly, convenience is reflected across many Southeast Asian loyalty programs. Their members are increasingly using smartphones and other digital devices to shop, as well as digital wallets and new payment platforms to pay.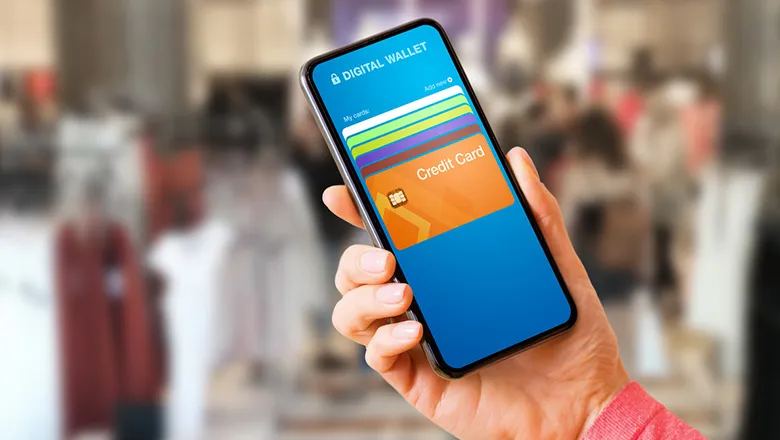 Unlocking Loyalty in Southeast Asia: A Tapestry of Tech and Tradition
In conclusion, the success of loyalty programs in Southeast Asia can be attributed to a blend of traditional values rooted in the region's rich culture and history, as well as its rapid modernisation driven by technology. Southeast Asian consumers are proud of their culture and history, but they are also tech-savvy and forward-looking. The key lies in a deep understanding of Southeast Asian consumers and the ability to effectively cater to their desires and requirements. To succeed in the loyalty market of Southeast Asia, businesses must present unique loyalty offerings that set them apart from established competitors and align with the expectations of their consumers.
Looking for a loyalty program with a unique edge?
Our loyalty consultants have helped global brands take the critical steps to design unique and effective loyalty programs, as well as support ongoing evolution to meet changing business and consumer expectations. Contact us to learn more about our comprehensive loyalty services and talk with our loyalty consultants to understand how to develop or optimise your loyalty program strategy.
See more: